GANG BAR 2021 News
The Gang Bar makes it possible to turn on all four landing lights simultaneously.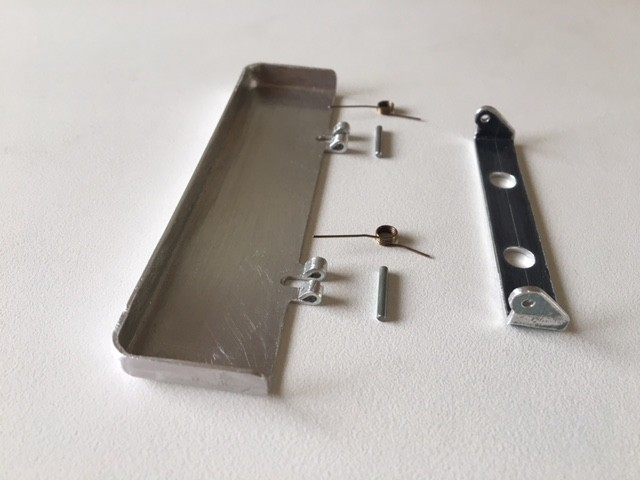 IThe bar is made in 1 mm thick alu - sheet and formed over a piece of 6,5x30x100 mm iron bar.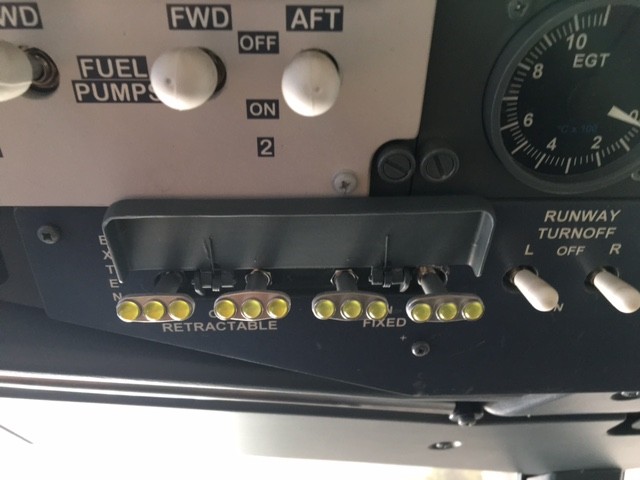 Gang Bar mounted at Overhead light panel. It is fixed by two of the switches nuts.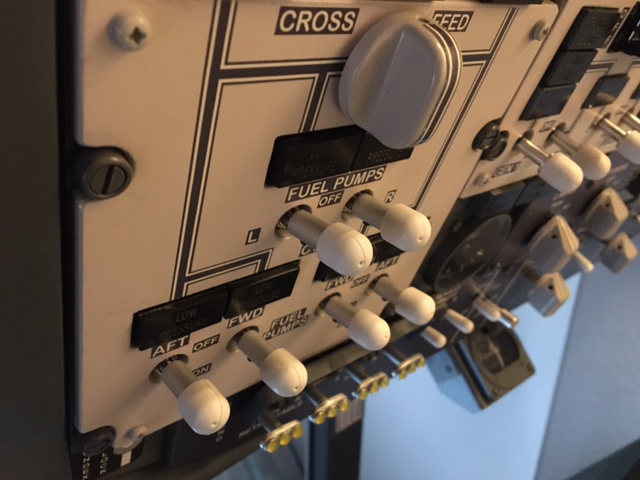 New switches with locking toggle
AFTER OH - Panel 2019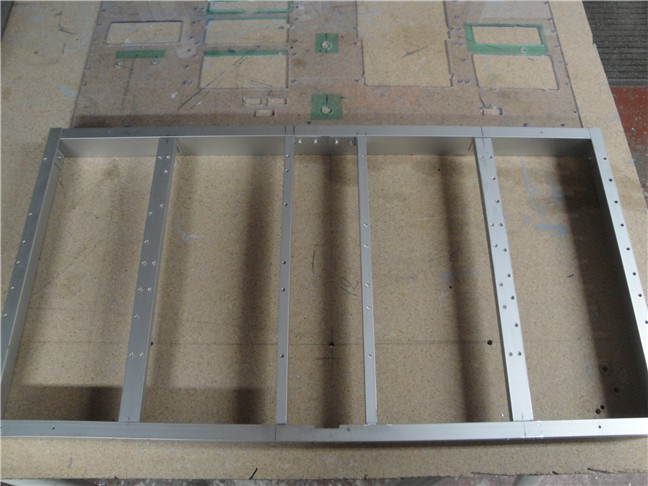 Just like the forward OH-Panel is the frame build of alu-profiles.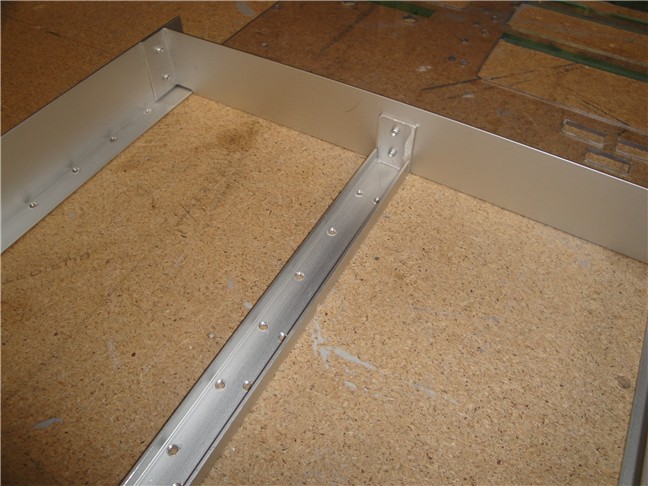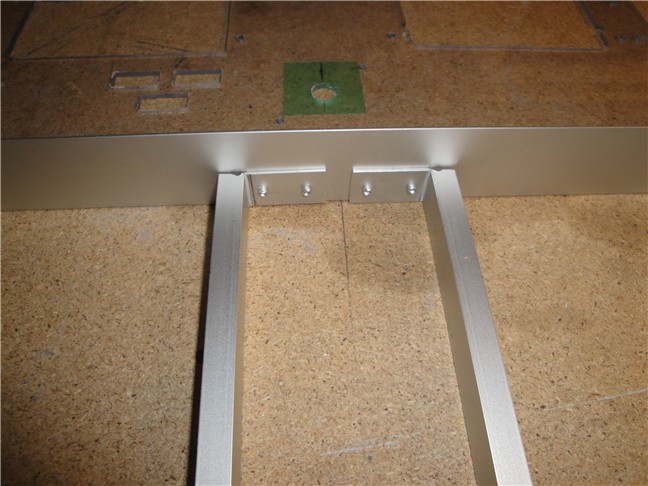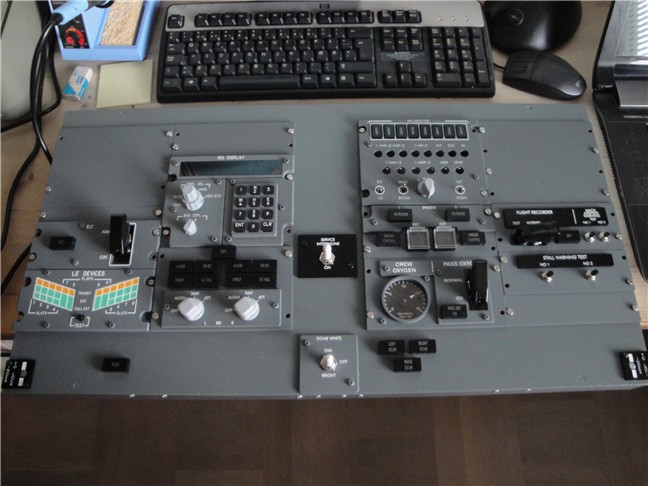 The panels are all from Opencockpits. LE-Device and IRS-Display "plug and play"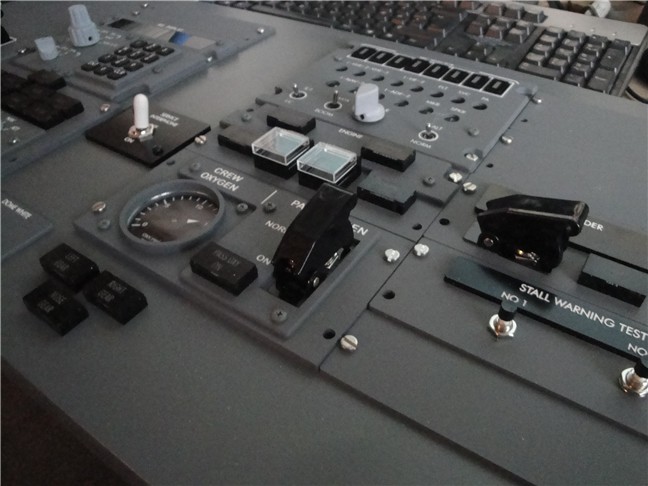 Rest of panels assembled by myself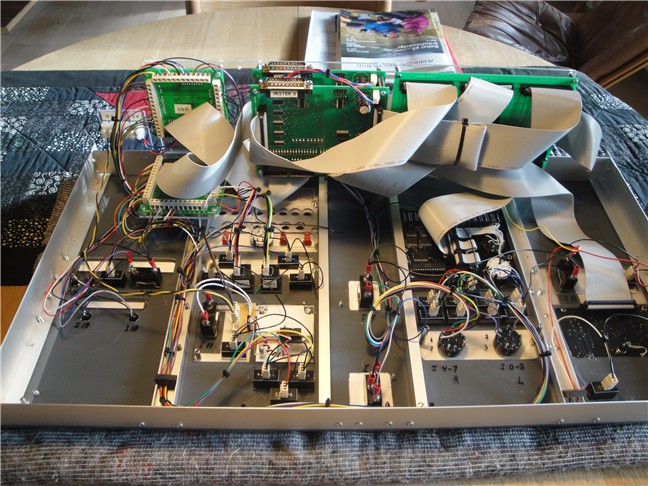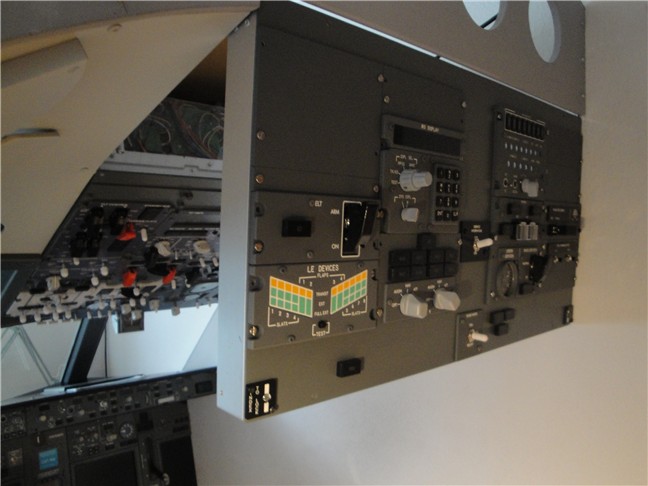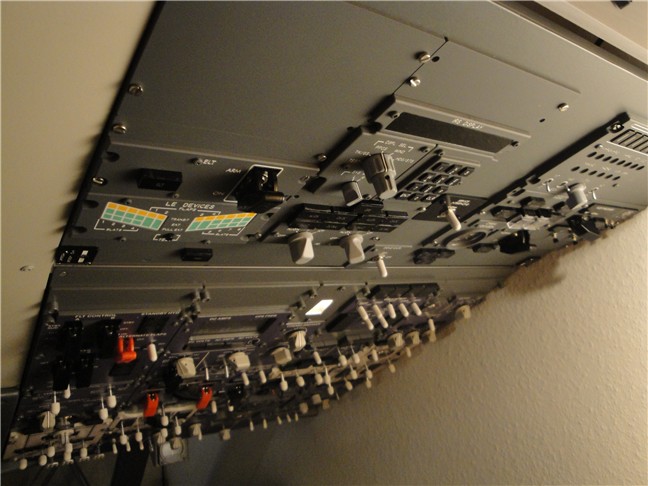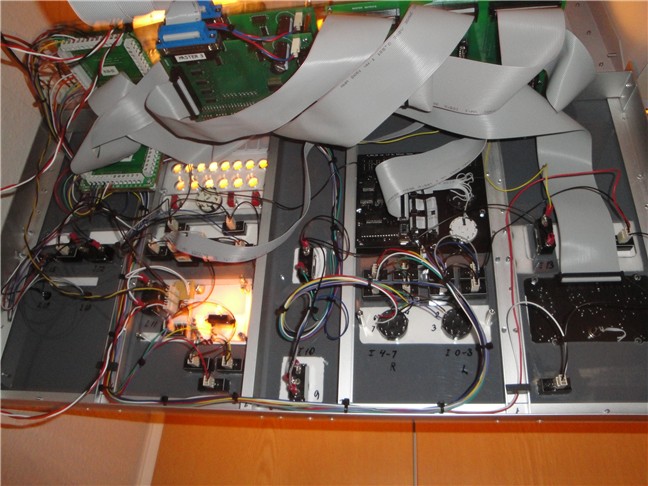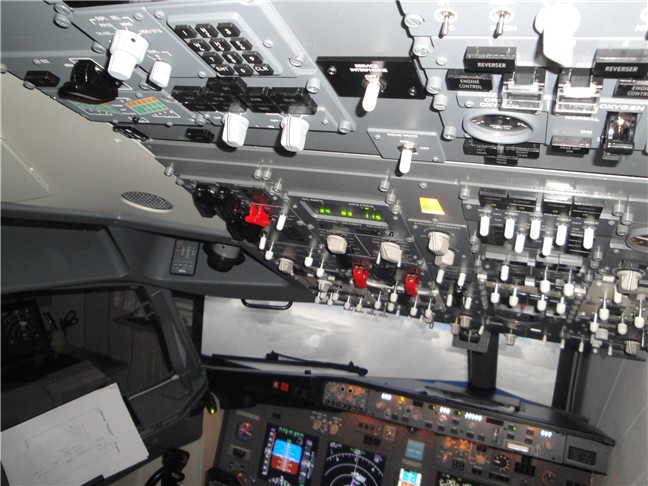 At last also the IRS Display work well.
On my After Overhead Card from Opencockpits the text for IDC 40 Master Display and IDC40 Master 2 Out sockets have been interchanged. This failure gave me great troubles because OC support did not tell me about it.
FORWARD OH - Panel 2010-11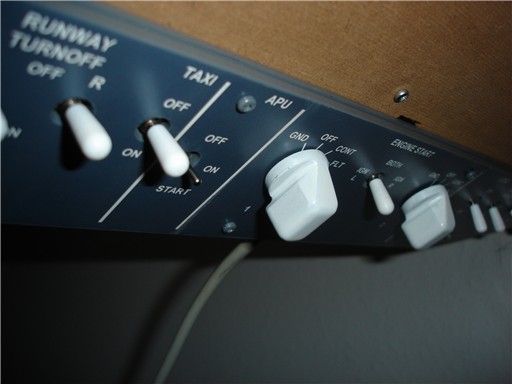 2008 For a long time I only have the Light- and Engine Start Panel in my OH-Panel. The problematic electromagnet starter cut out is now replaced by a little RC servo. See pictures below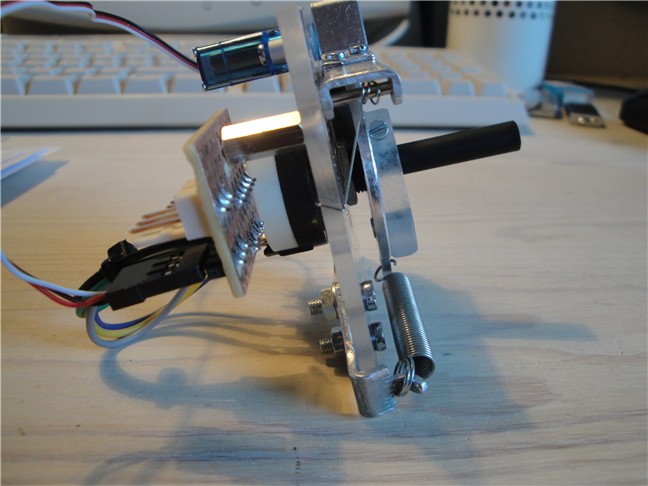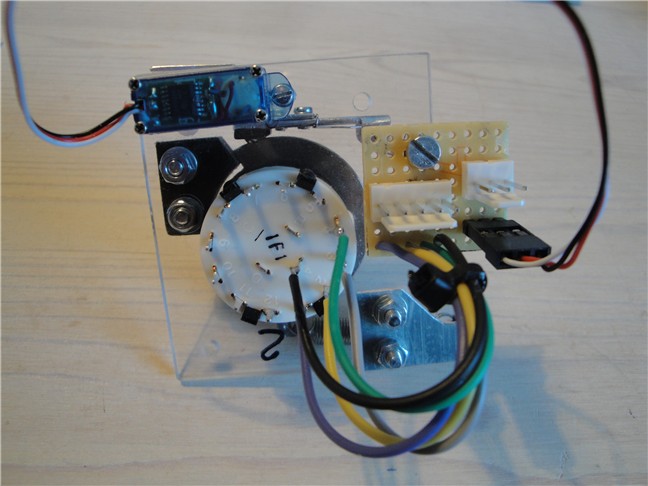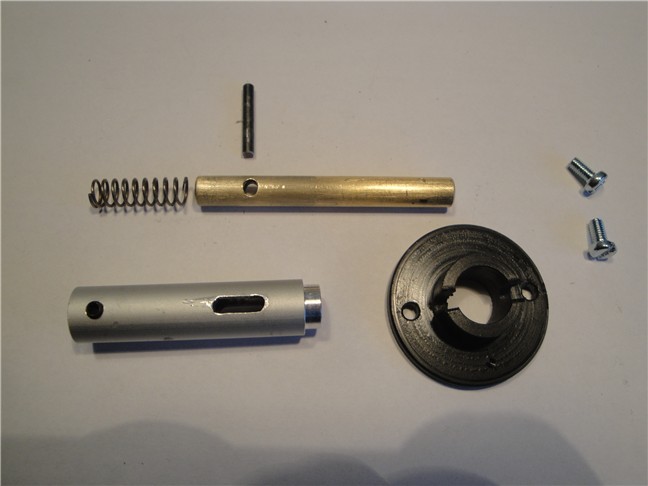 2015: Engine Start Switch now also with push before turn function.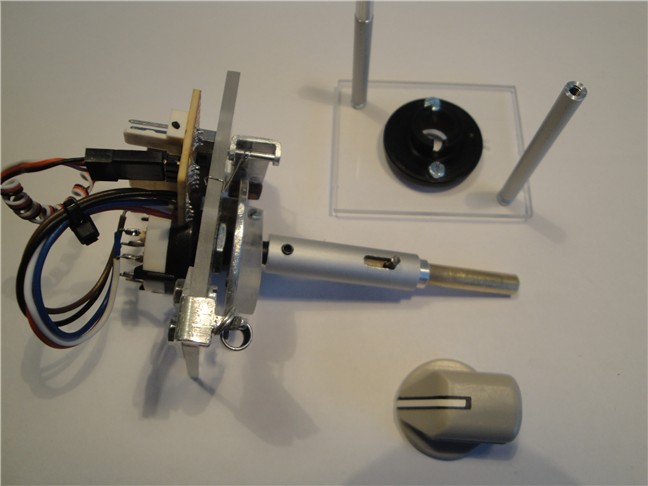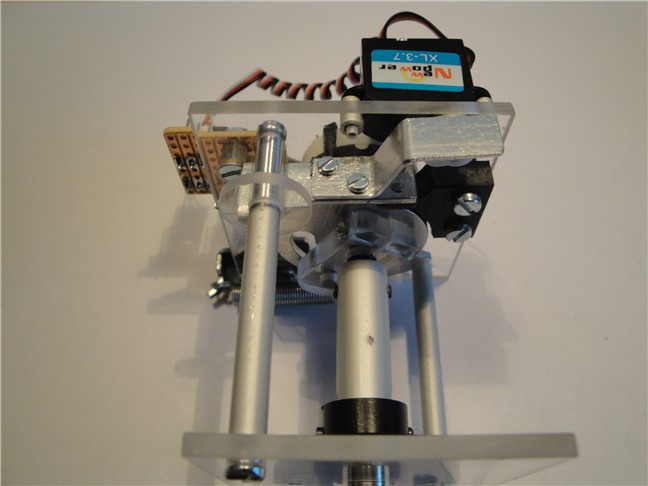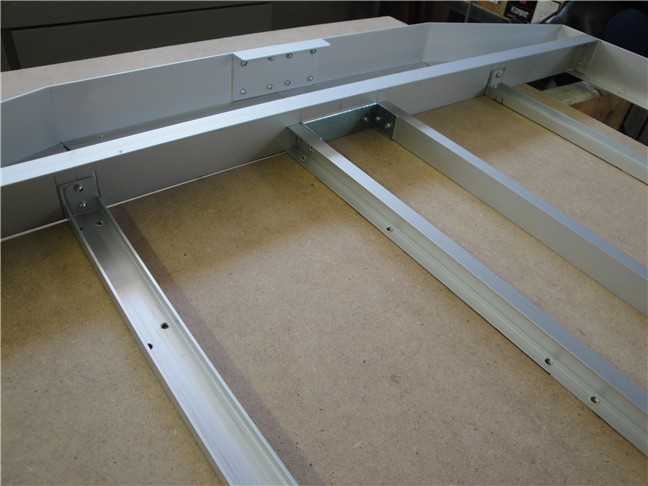 Frame of 15x40x1.5mm L - and 10x19x1,5 U - profile in aluminium.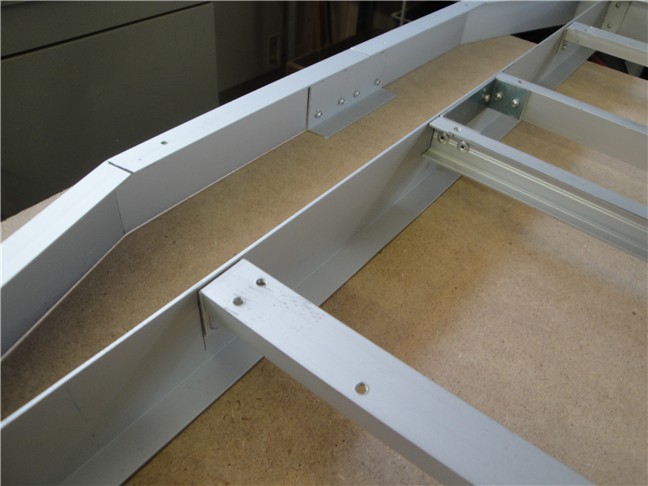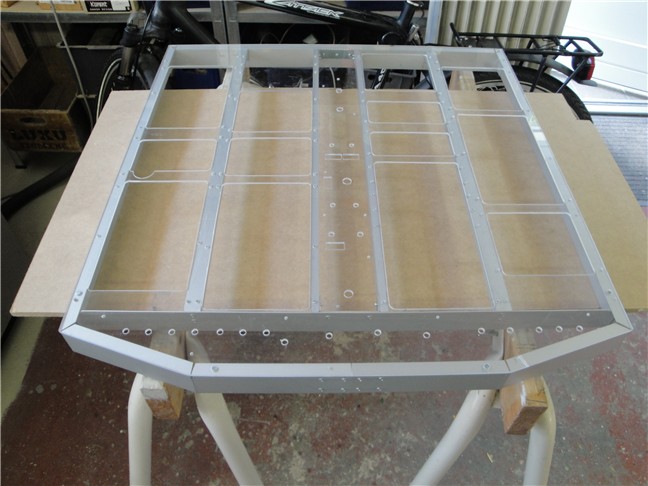 A3mm acrylic sheet is bottom sheet for the centre panel and the light- and engine start panel and base for all the other OH modules.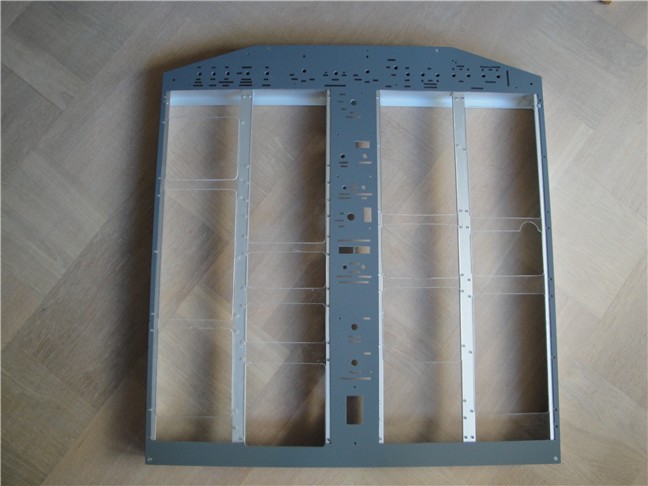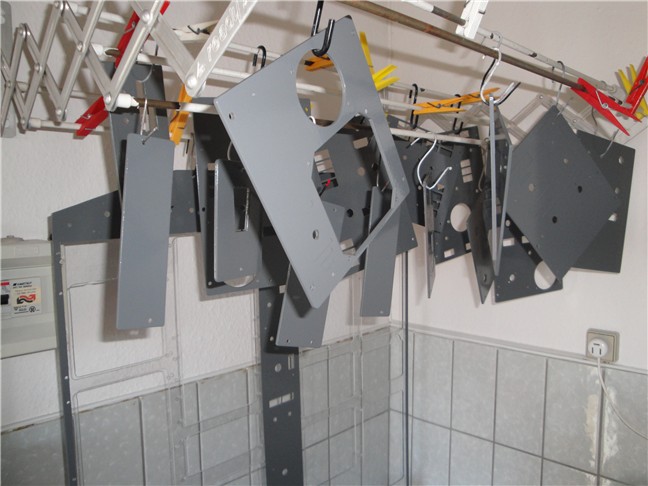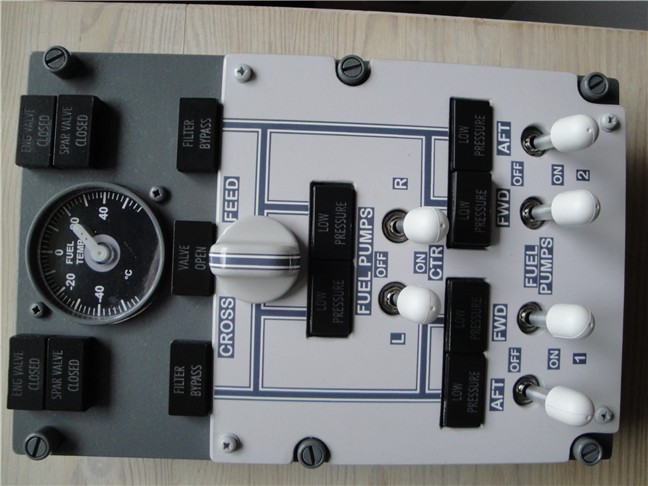 Most of the OH-modules consist of a 3mm bottom sheet and a 5mm light panel both in acrylic. Light panel texture is printed on photo paper spray glued and at last sprayed with mat varnish.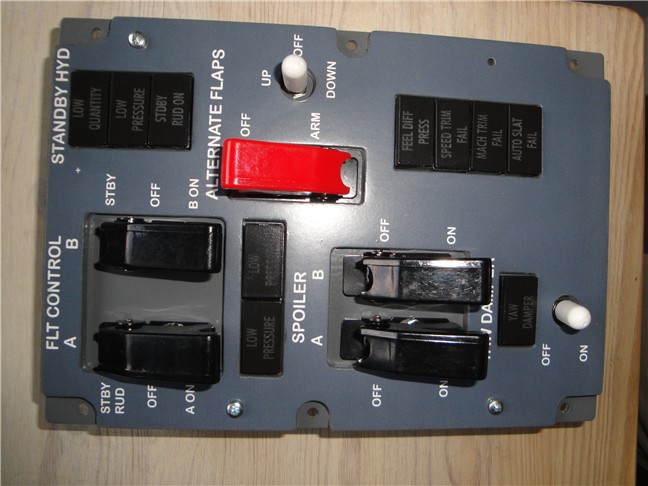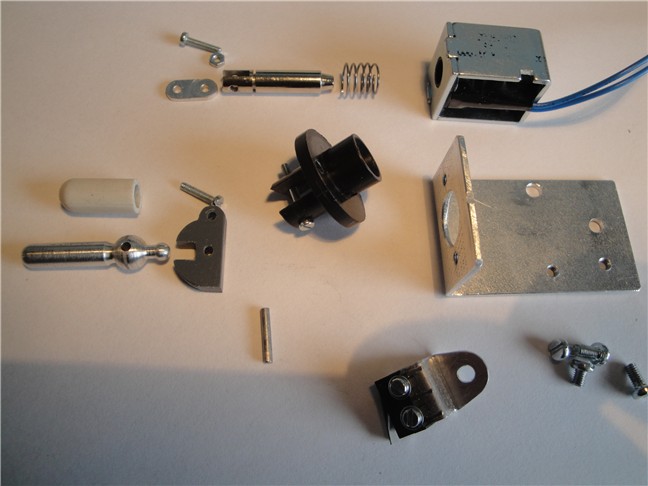 2015: Home made switch with hold magnet. Used for the YAW-Damper and Wing Anti Ice switch in the OH- panel.

Electromagnet part no. F0626L-12V from Transmotec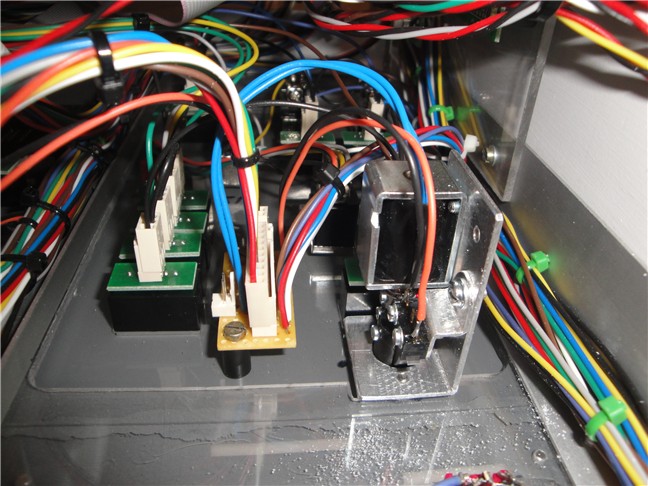 Yaw Damper switch mounted in the OH-panel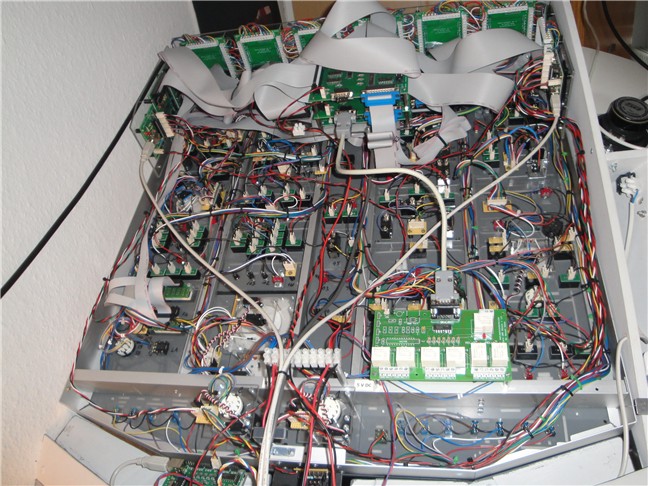 A new relay card for the hold switches and maybe for the engine start switches in the future.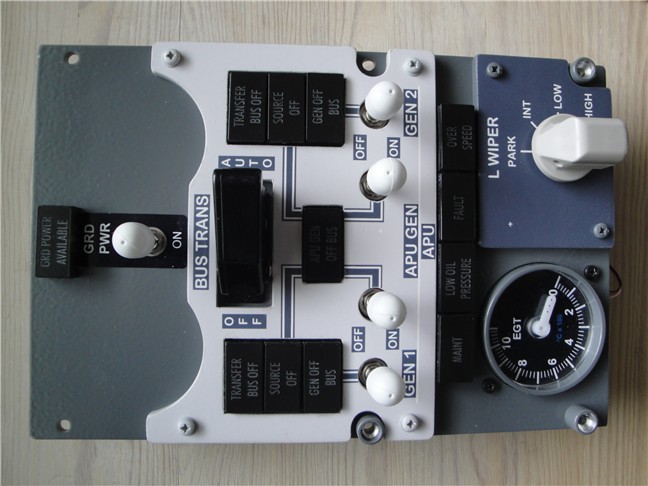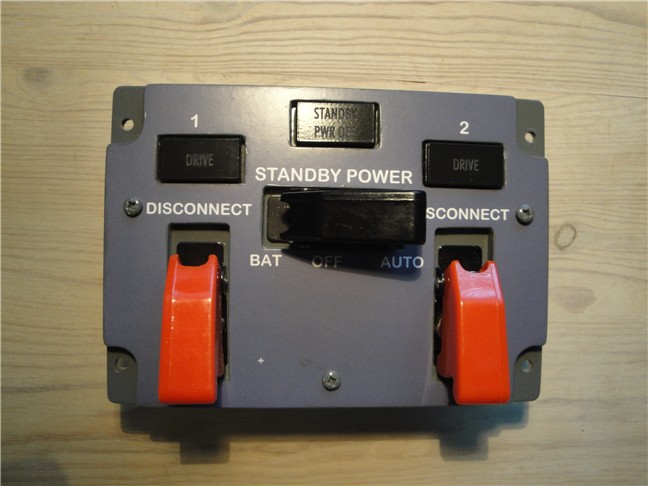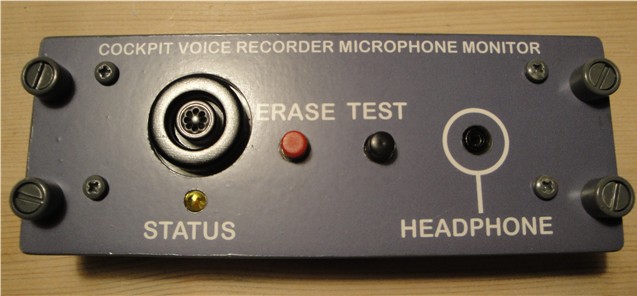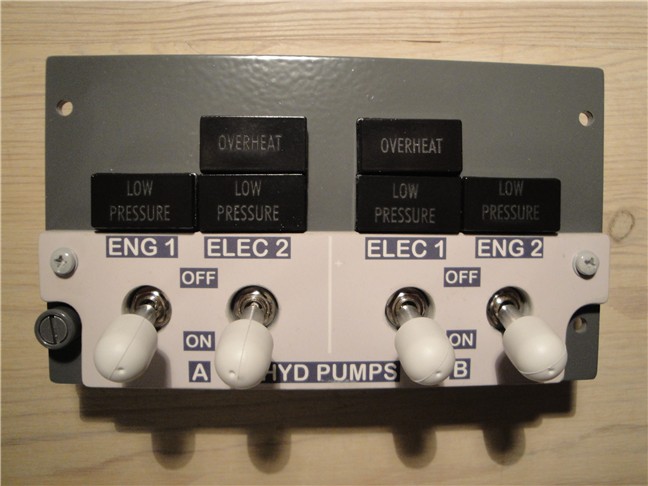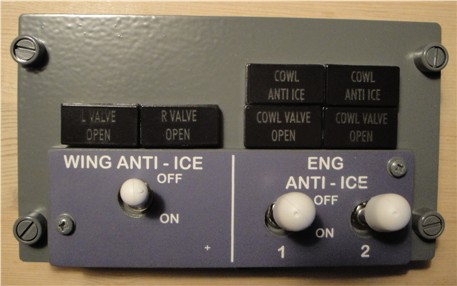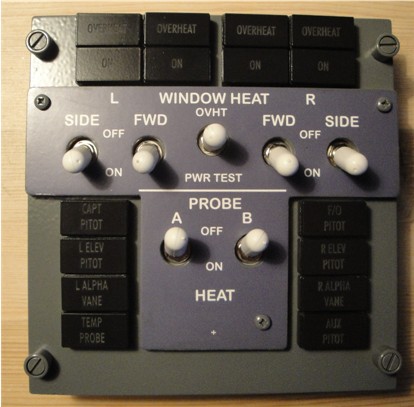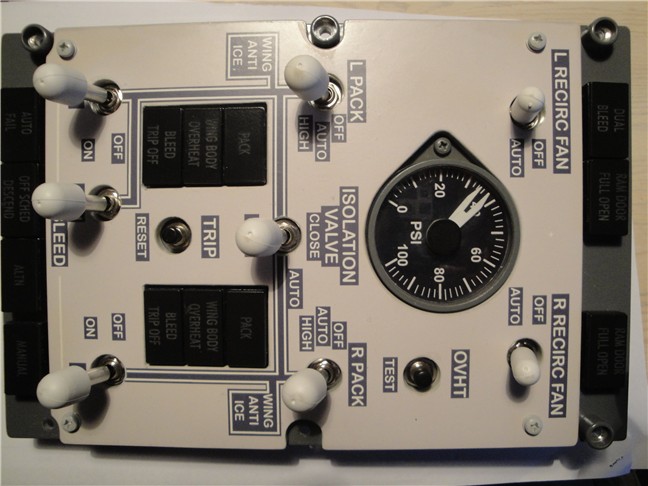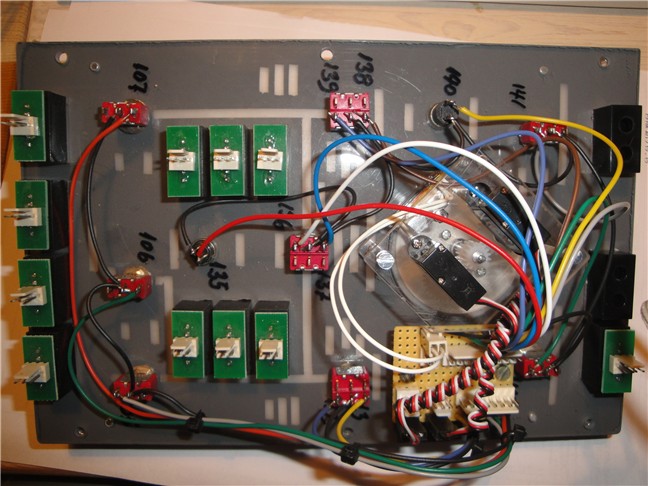 Back of the pressure panel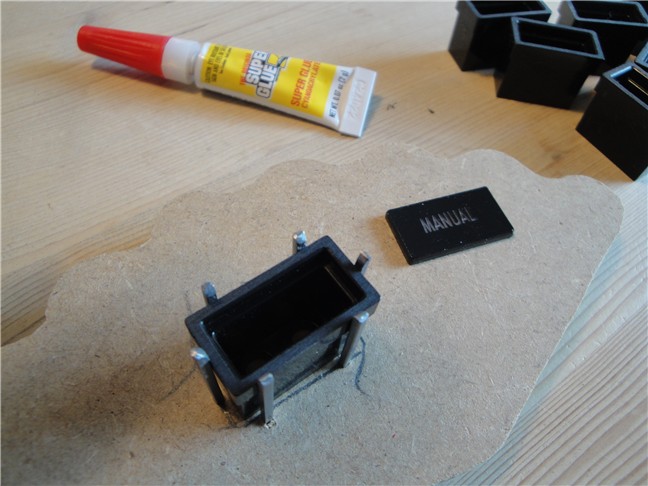 I use indicators from OC. A simple tool get it easy to fix the legend to the house. The IS-12 glue give a fast and strong connection.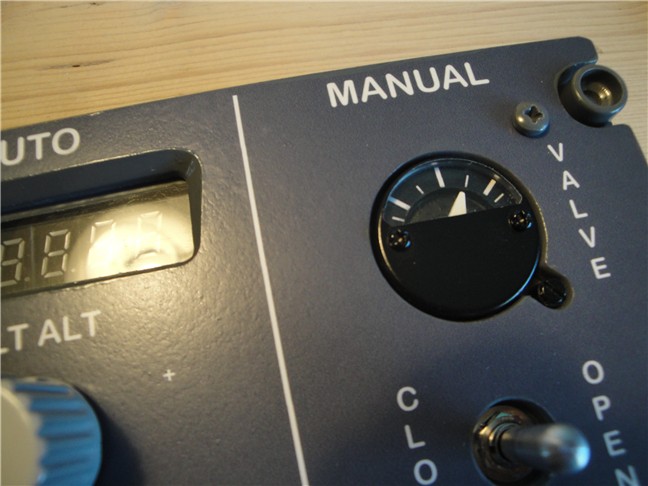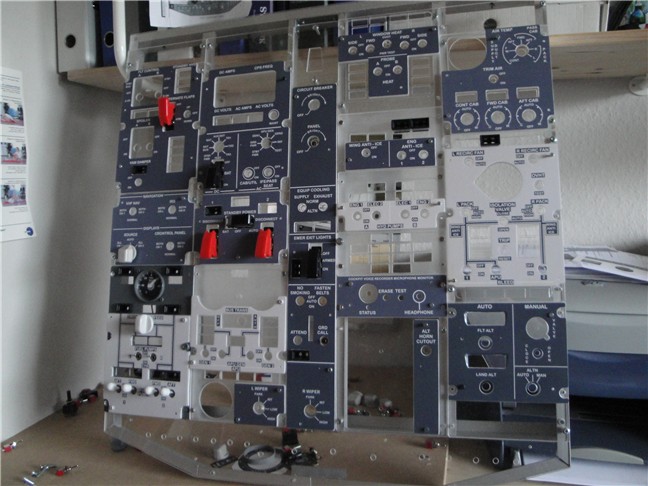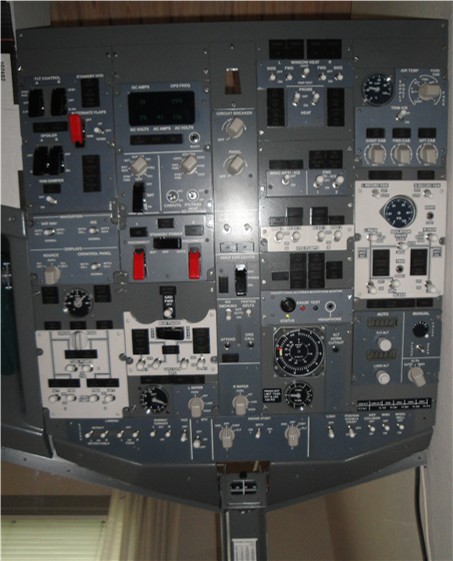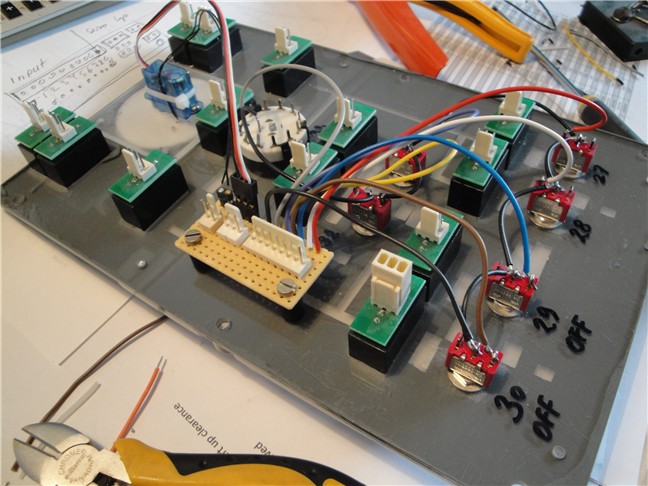 Back of the fuel panel. Indicator house and LED-boards is from OC.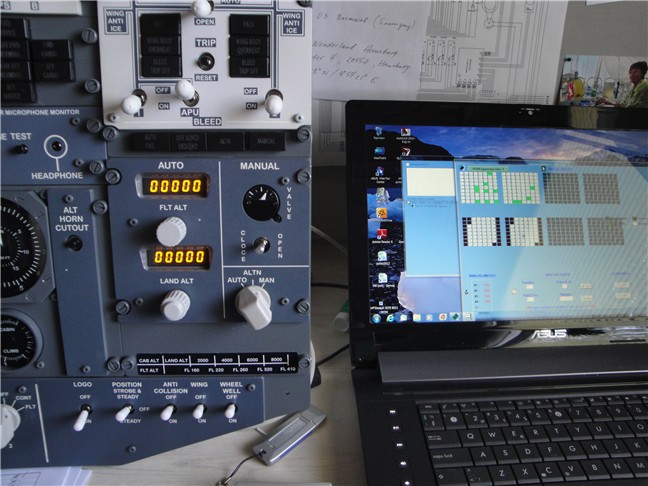 Finaly the OH was tested with SIOC Monitor software from Opencockpits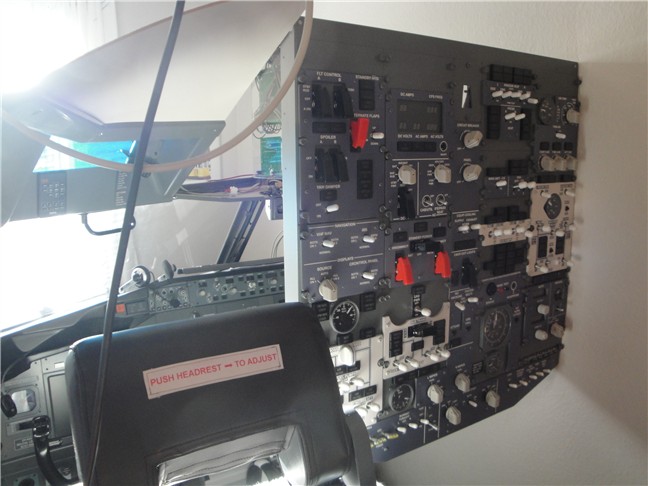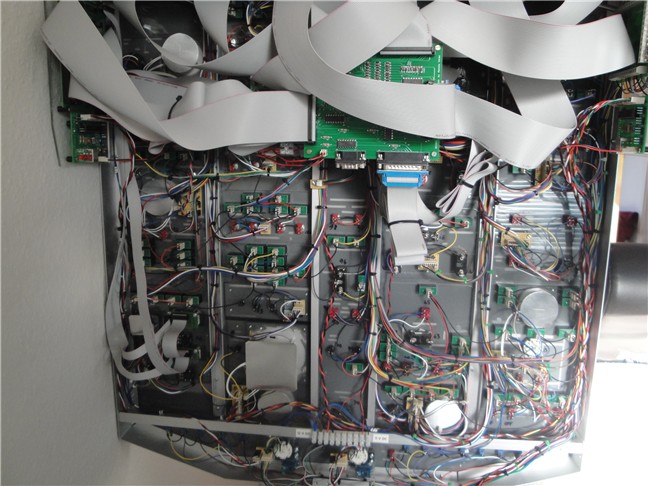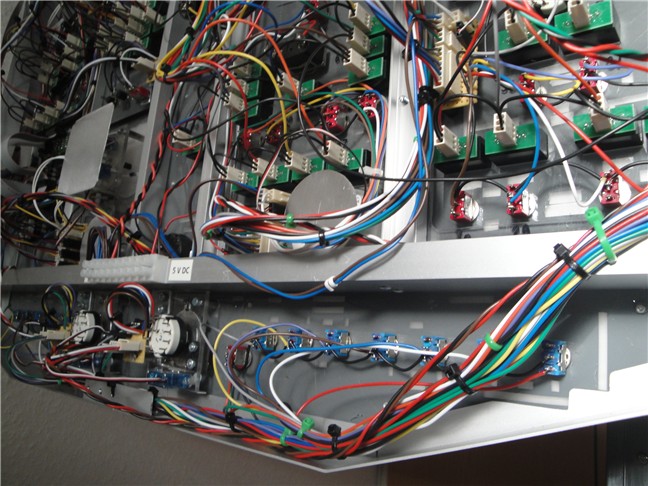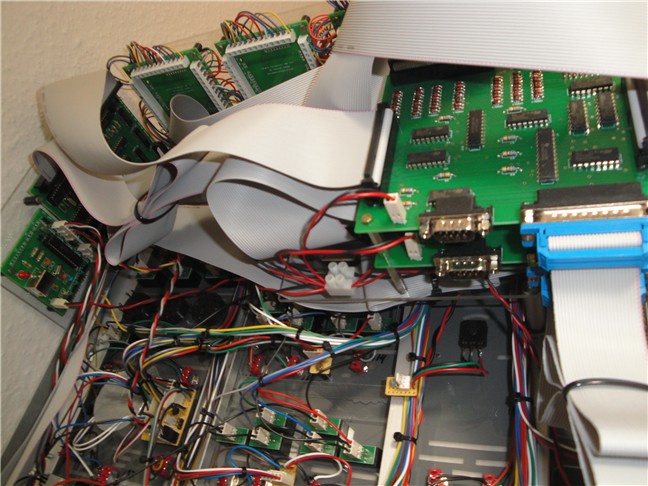 Interface cards from Opencockpits. One USB expansion Card, two Master Cards, one Display Out card, two Display II cards and two USB Servo cards.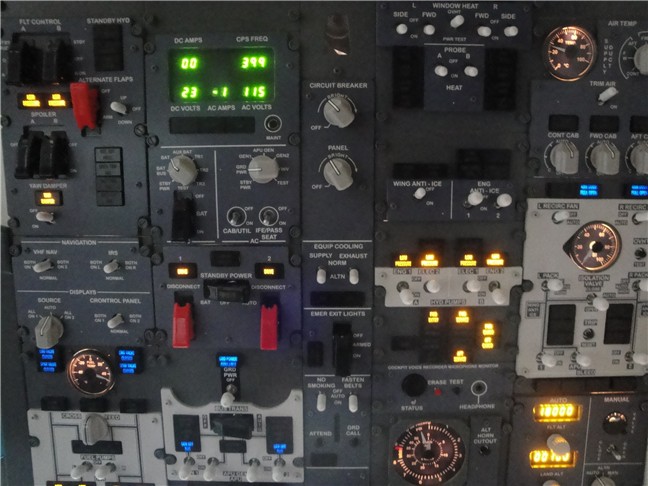 Mar. 2014 The OH-panel is now alive with Prosim 737 Suite and interface cards from OC.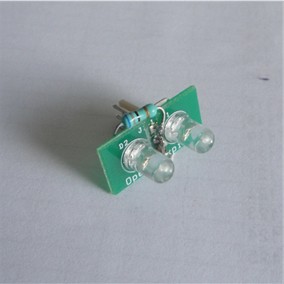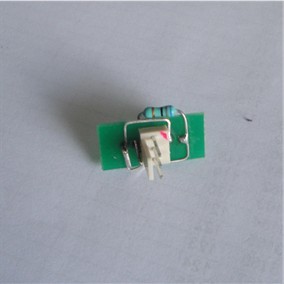 The light from OCs blue LED is too weak in fact they have used the same printed circuit as for the yellow LEDs (2.2V) I have changed the circuit from serial to parallel connection. A 68 ohm resistor reduce the 5V to about 3.4V