Toggle switches with lock
NEWS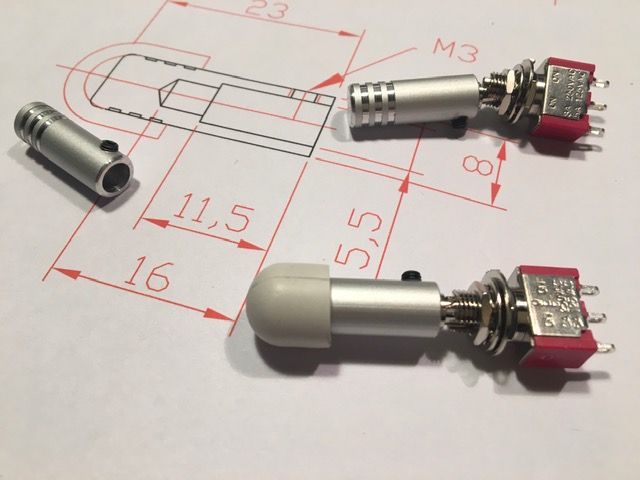 Until now all toggle switches in my OH panel are without lock. In the real panel some of them are with lock so you have to pull out before switching.
A Honeywell or similar switch with lock is very expensive. Now I have found some Mini switches with lock at Ali Express for about 2 €. The toggle is too small so I have made a handle extension witch can be fixed after the switch is mounted.
I have only found ON-ON and ON-OFF-ON switches and are still looking for ON-OFF-ON(MOM) for APU start + ground Power and (MOM)ON-OFF-ON(MOM) for Generator switches.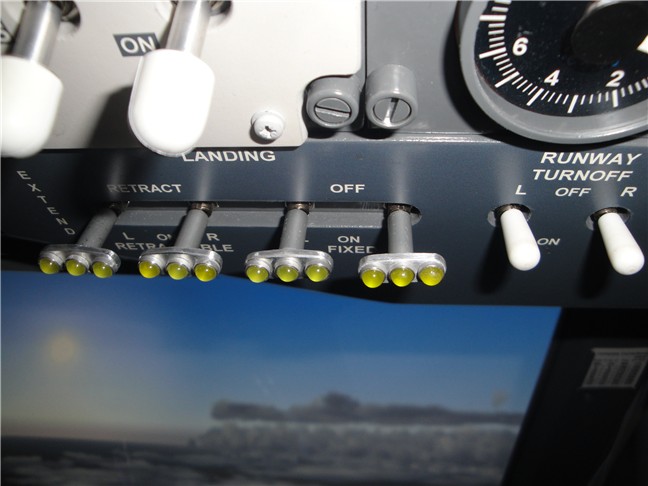 Home made handles in aluminium for the landing light switches.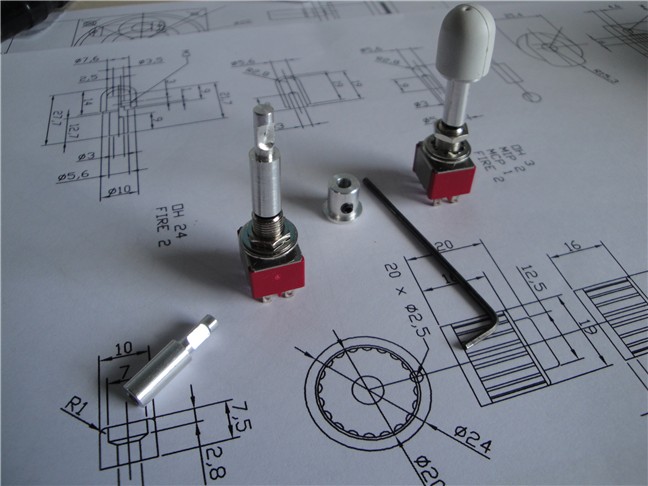 Switch with big rubber cap. The handle is glued to the switch and in fact the max. diameter is 5,6 mm it is possible to mount and dismount the switch afterwards. the small and big white rubber caps I have got from Engravity.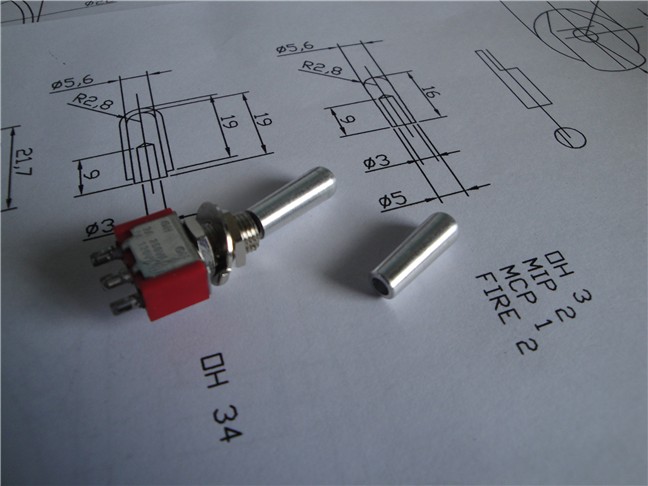 Switch with alu handle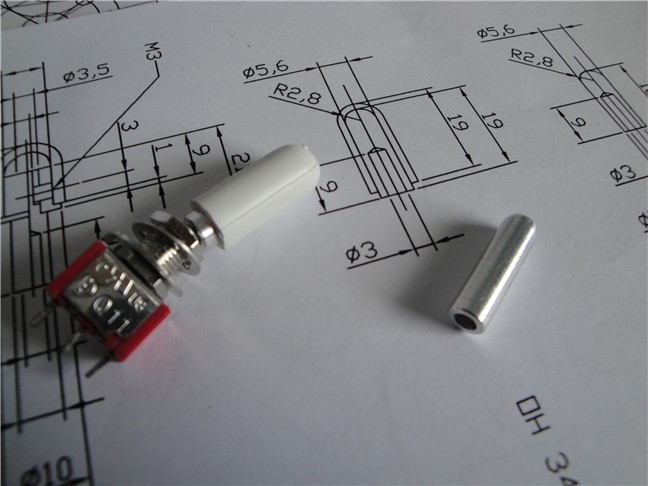 Switch with small rubber cap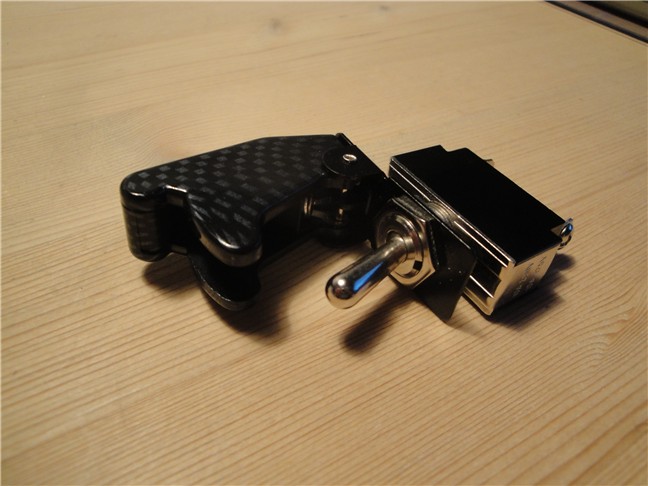 Big guarded switch

A lot of fasteners for panels, radio modules etc. For the OC radio modules max. 9.5 mm outer diameter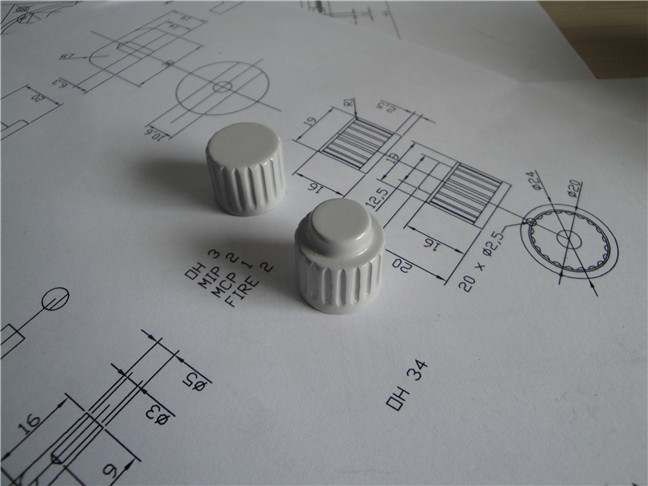 Flight- and Landing altitude selector knobs home made of wood.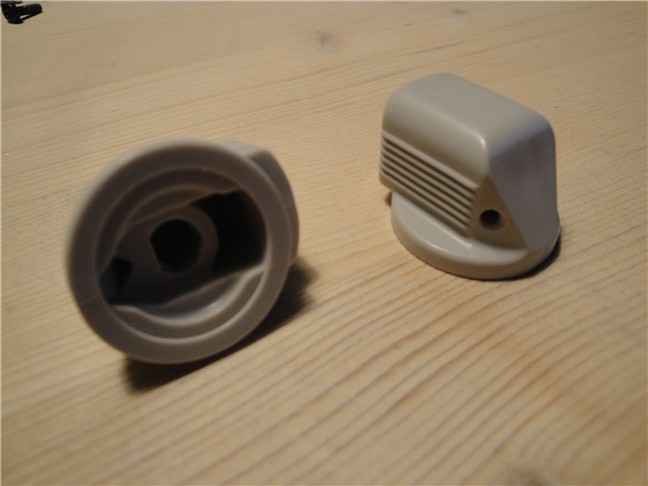 B737 standard knob is from flyengravity. I have to drill and thread two holes for M3 screws and paint the black/white marking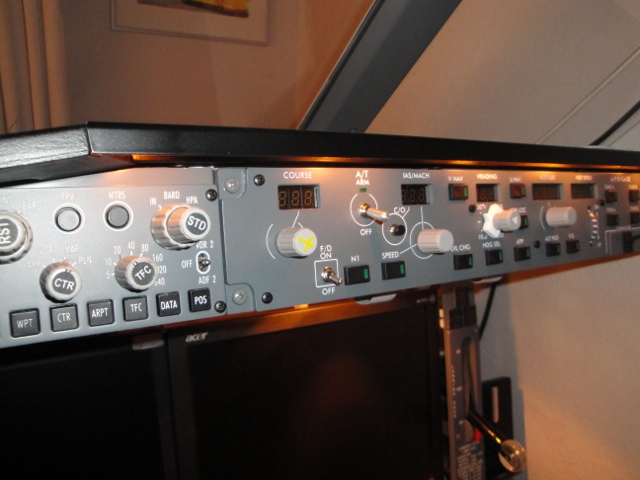 To look more realistic I have modified my EFIS and MCP ver.2 from Opencockpits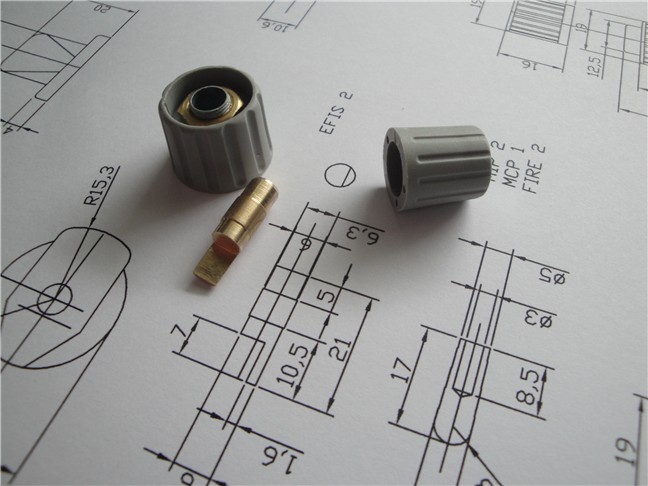 With this little extension shaft of brass or alu. it is possible to mount a second knob on the EFIS like the real one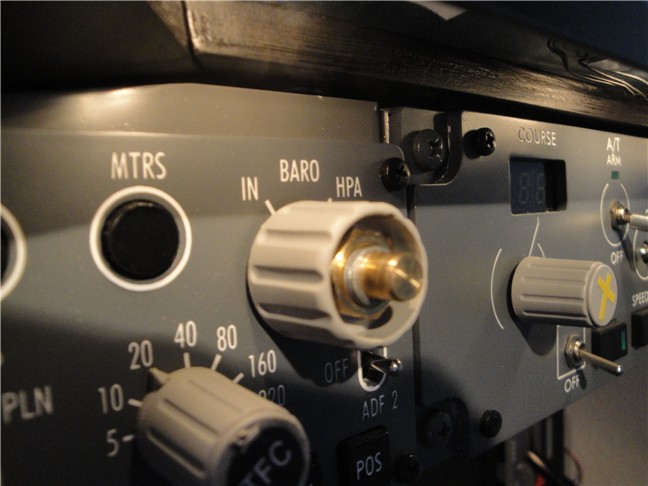 EFIS ready for mounting of the second knob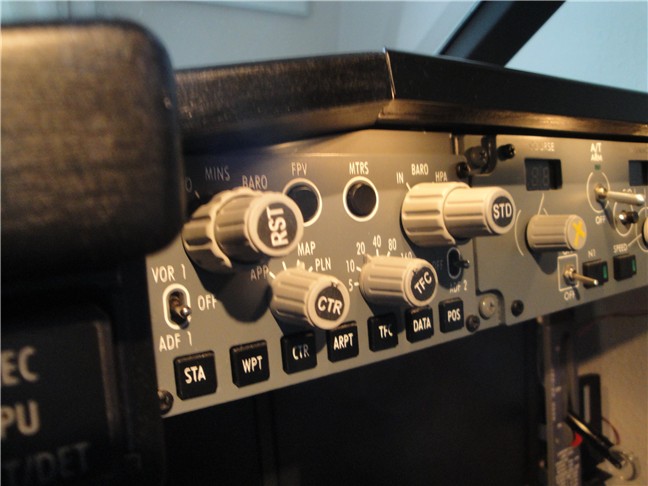 It looks now as the real EFIS but unfortunately it still don't work like the real one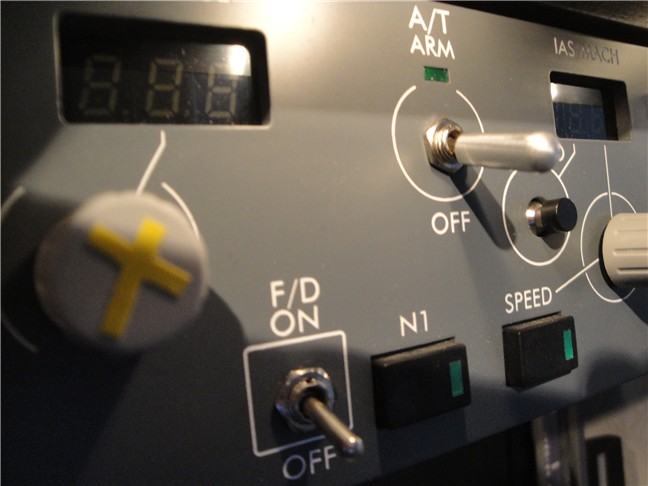 Modified Course knob and A/T switch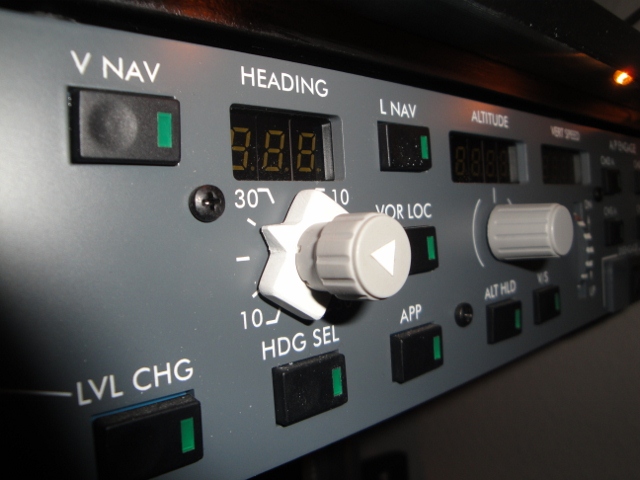 Modified Heading- and Bank angel selector. Bank angle selector is not working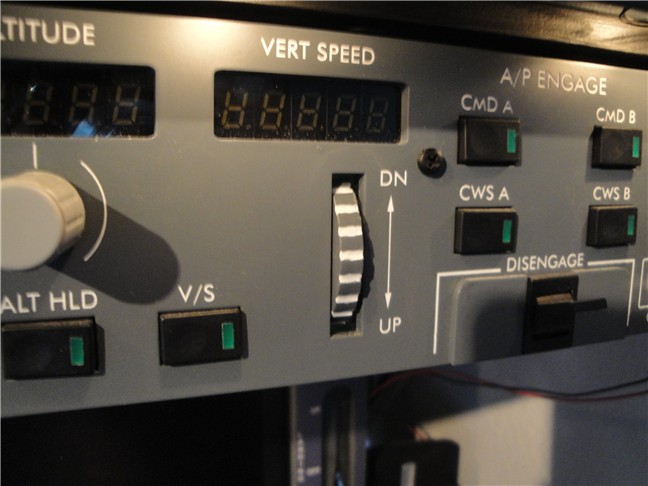 Vertical speed selector modified with white markings